DataFreight Case Studies
"Samphire Cargo Ltd has been trading since 1984. The Dover based freight forwarding company specialises in high maintenance projects where experience is the key to success. It provides customs clearance solutions for all modes of transport, through all major ports in the UK. A fundamental aspect of the company's success is its strong focus on teambuilding, both within the office as well as after working hours. The atmosphere in the office is harmonious and there's a strong emphasis on knowledge sharing and training…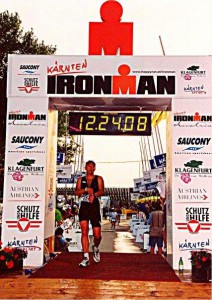 After working hours the team members unite in their love for bikes, be it motorbikes or bicycles. The Managing Director, Gary (The Iron Man) Holmes, has completed 4 Iron Man competitions and even a heart attack in 2010 didn't manage to slow him down, as he's now preparing for a triathlon and is in the process of receiving his Velodrome coaching certificate.
In 2014, Samphire Cargo began using DataFreight for its IMPORTS, EXPORTS, NCTS, INTRASTAT and FORWARDING requirements. Gary Holmes highlights some of the main benefits they have noticed compared to the previous software they were using:
"We have been using DataFreight for a number of years now and have found it to be very user-friendly. The search facilities are very easy to use and it saves us many hours of work. We can say with confidence that we are able to complete tasks far quicker than with the previous supplier."
Gary's co-Director Paul Harris praised the DataFreight support team for its commitment and attention to detail.
"When we have queries, we get help immediately from the friendly and helpful staff at DataFreight."
Paul is very much a sportsman himself and also shares the love of cycling with his colleagues. His great passion now is for sailing and he is pictured here with his wife aboard a Beneteau 43.3 off the shores of the British Virgin Isles.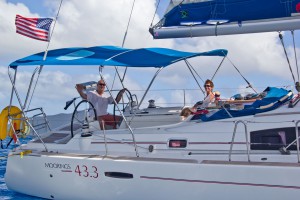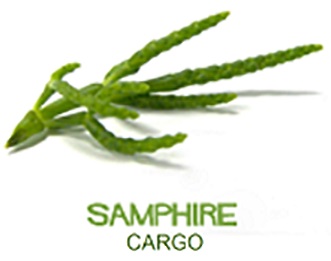 Samphire Cargo
"Martintrux, Whytecliffs of Dover Ltd, was established in 1982 as an independent customs clearance agent in Dover, to provide services to European hauliers controlling shipments. It became a specialist for Garment and Textile import and export and soon recognised the necessity to handle shipments from all UK ports. In this pursuit, Martintrux built up ancillary freight forwarding and other services for its ocean freight clearances, and added its own facilities at Heathrow and Manchester for handling airfreight. It also acquired a number of long established companies, such as Whalin Logistics and most recently Jones Dooly. As the company has grown, adaptability of the management and operations software has been a key necessity to enable each new branch to seamlessly integrate within the wider organisation. The shared DataFreight database enables more comprehensive reporting for all levels of management, providing an overview of each individual branch as well as the business as a whole…
With over 30 years' experience, Martintrux has become one of the UK's leading Customs Clearance Agents for companies who specialise in arranging offshore or outsourced assembly, manufacturing and processing, particularly CMT (Cut Make and Trim) operations.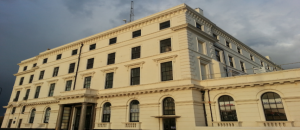 Martintrux works directly with a select number of importers and exporters, including high profile household names and their manufacturing agents, and has a wider market providing independent services for other Agents and Forwarders. In order to maintain its reputation of excellent customer service throughout the industry, Martintrux has worked closely with DataFreight to develop solutions aimed at increasing speed and efficiency. General Manager, A. Stevenson, emphasises that the DataFreight support team is very receptive to improvement suggestions:
"If we have needed anything over the years, it has been solved". For example:" … to collate all the information from multiple product lines listed in consignments, to declare to Customs in tariff lines; now we simply put our information into Excel or a CSV file and import it directly into the Export or Import entry DataFreight module." A. Stevenson, General Manager, Martintrux Whytecliffs of Dover LTD Martintrux has chosen DataFreight as its partner since 1988.
Many Dover Agents faced difficulties when the Single Market came into force in 1993. Consequently, Martintrux reduced from twenty to only four DataFreight users. Since then, the business has grown steadily and branched out, to now have over fifty users. Managing Director R. Sandy highlights that :
"DataFreight has been part of the Martintrux progression at every major step; not only providing applications to handle and account jobs, declare to HMRC and achieve release of non-EU freight, but the DataFreight team has constantly been on hand with advice for HMRC transactions, help to navigate and understand the different Airport, Port and Inland arrival and despatch systems encountered around the UK".
R. Sandy, Managing Director, Martintrux Whytecliffs of Dover Ltd
ADDITIONAL TESTIMONIALS
"DataFreight understands that sometimes you're not just trying to solve a computer problem, you're moving freight and complying with customs regulations and doing the best for your customers in a tight time frame with no option but to communicate via electronic messages… DataFreight takes the wide view, and ends up helping us with issues that aren't really its problem
S. Horton, Forwarding Manager, Martintrux Whytecliffs of Dover LTD
"Our main volume is dealing with international Drivers at the desk in Dover, but a clerk can immediately switch to clear and release an urgent arrival elsewhere in the country. DataFreight enables us to do our job quickly and efficiently."
A. Jackson, Assistant Office Manager, Martintrux Whytecliffs of Dover Ltd

Martintrux
"Charles Kendall Freight has been trading since 1954. It is a member of the World Cargo Alliance (WCA) and has also been awarded the highest level of AEO certification. It employs over 250 people and has an estimated turnover of more than £40 million. With offices in the UK, Middle-East, Germany, China and USA, it has become one of the most well-known names in end-to-end supply chain management. For many years CKF was using different software solutions for freight forwarding, customs entries and warehousing, which meant that it faced issues such as having to enter the same information several times, a lack of cohesion between the different branches and having to deal with different software suppliers to offer comprehensive solutions as it grew…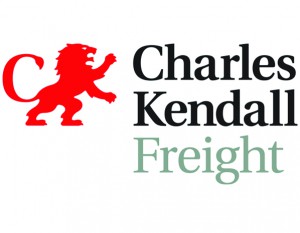 CKF works with clients worldwide to develop solutions tailored to their needs, from procurement to delivery by air, ocean and road. What was originally a Middle-East focused freight forwarding company has, under the leadership of Peter Sunderland, grown rapidly and expanded across the globe. Murray Frew, the Charles Kendall Group's Ocean Freight Director, tells us that overseas branches originally used different software solutions, meaning that there was little cohesion between them and it was almost impossible to have a complete overview of operations. CKF therefore had to find one solution that would work for all its offices.
In 2007, CKF turned to LSI-Sigma Software and the DataFreight solution. DataFreight gave CKF the opportunity to unite its operations under one solution, thanks to the seamless integration of the customs modules, warehousing and forwarding. By uniting operations, it was able to reduce the time spent entering information into different software solutions which, as Peter Sunderland points out, had a significant impact on operations. Additionally, by using DataFreight, CKF has been able to build the database, incorporating information from all of its operations.
With the help of the integrated DataFreight management reports, CKF can now produce reports that provide management with a more complete picture which, in turn, facilitates operational development. Whilst remaining true to the core belief that long-lasting partnerships are essential for the success of the business, CKF has grown steadily, increasing its customer database by approximately 10% annually for the last 5 years. The belief in the importance of strong partnerships is shared by LSI-Sigma Software who has worked together with CKF to adapt to the challenges that have come with each expansion. As Peter Sunderland writes:
"We have got a vendor who is willing to listen and keen to promote and develop the product." – Peter Sunderland, Managing Director
Ian Brown, the Managing Director of LSI-Sigma Software Ltd, confirms the company's dedication to delivering a software tailored to the customer's needs:
"We are always keen to listen to the requirements of our customer partners with a view to focussing our product development to best suit their needs. CKF is one of several cases where it has been possible to introduce sympathetic development and new features to best promote its ability to function effectively and efficiently across a truly international platform with minimal costs." – Ian Brown, Managing Director, LSI-Sigma Software
The close cooperation between the two companies is also highlighted by Andy Hartwell the Charles Kendall & Partners Group's IT Manager:
"… it is the people […] that are the biggest differentiator between DataFreight and competitive solutions. Other companies will sell us software which we can use as a tool within our business. The team at Datafreight have always acted more like partners than merely software suppliers." – Andy Hartwell, IT Manager, Charles Kendall & Partners Group
In 2013, Charles Kendall acquired Ayezan, a Dubai-based packing and re-labelling company, thus taking an important step in its pursuit of a more complete end-to-end supply chain management solution. CKF is now looking to the future, with planned expansions in the Austral-Asia region as well as in the Middle-East and Africa. Over 100 CKF staff use DataFreight on a daily basis across the globe and with its continuous growth, this number is likely to increase

Additional Testimonials
"It is a far easier system to learn because it is logical and has been built by people who understand the requirements of freight forwarders […]" – Peter Sunderland, Managing Director
"For CKF staff, Data Freight offers the best balance of what our users want, what IT staff can sensibly maintain and manage, and the business can sensibly afford." – Andy Hartwell, IT Manager, Charles Kendall & Partners Group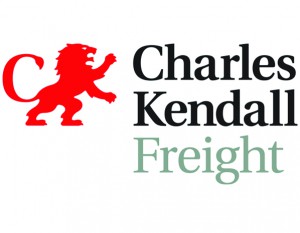 Charles Kendall Freight